What are the structural advantages of Net belt Tunnel freezer products
---
Advantages of the structure of Net belt Tunnel freezer products1. Net belt Tunnel freezer products are stable and reliable, with low failure rate; 2. Only small entrance and exit doors communicate with the outside world, with small heat loss and good energy saving effect; 3. The goods move continuously along the running direction. Each frame goes through the tunnel within a specified time. The goods are frozen evenly, there will be no dead ends, and the speed is fast;

  Advantages of the structure of Net belt Tunnel freezer products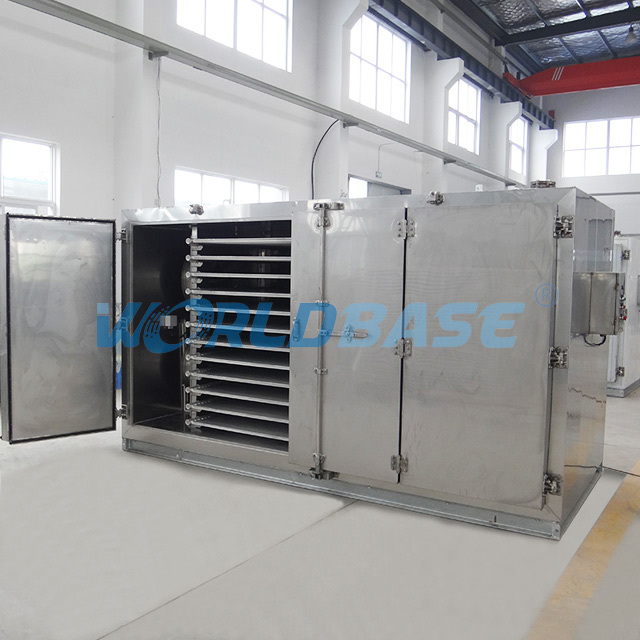 1. Net belt Tunnel freezer products are stable and reliable, with low failure rate; 2. Only small entrance and exit doors communicate with the outside world, with small heat loss and good energy saving effect; 3. The goods move continuously along the running direction. Each frame goes through the tunnel within a specified time. The goods are frozen evenly, there will be no dead ends, and the speed is fast; 4. Save the area of ​​​​the reservoir: 2/3 of the building area can be saved; 5. Preservation of pallets: 1/3 to 2/3 of the pallets can be saved; 6. Net belt Tunnel freezer products Save the investment of racks or quick-freezing trucks; 7. Quick-freezing will not have dead ends.
  Net belt Tunnel freezer products are highly efficient freezing equipment capable of freezing large quantities of products in a short period of time. It efficiently and economically freezes products stored in the refrigerator. Refrigeration equipment is environmentally friendly, antibacterial, energy-saving, and has low operating costs. Air guide device, reasonable airflow organization, uniform airflow organization, so that the material is fully exposed to the strong cold air, and the freezing efficiency is high.
  Food conveyor belt. The conveying speed can be flexibly adjusted according to different products. Net belt Tunnel freezer products are suitable for the processing of many frozen foods. Equipped with a mesh belt elastic adjustment device to keep the food conveyor belt stable and running for a long time. The control system has two cooling modes, automatic and manual, which can be flexibly selected according to different production needs, and can also be customized according to user needs.